Introducing the Web App
A Web App (capital "W," capital "A") is technically a web site, but it can be saved to the home screen and subsequently opened as if it were a native app.
Try out this sample iPad Web App now to see how it works >>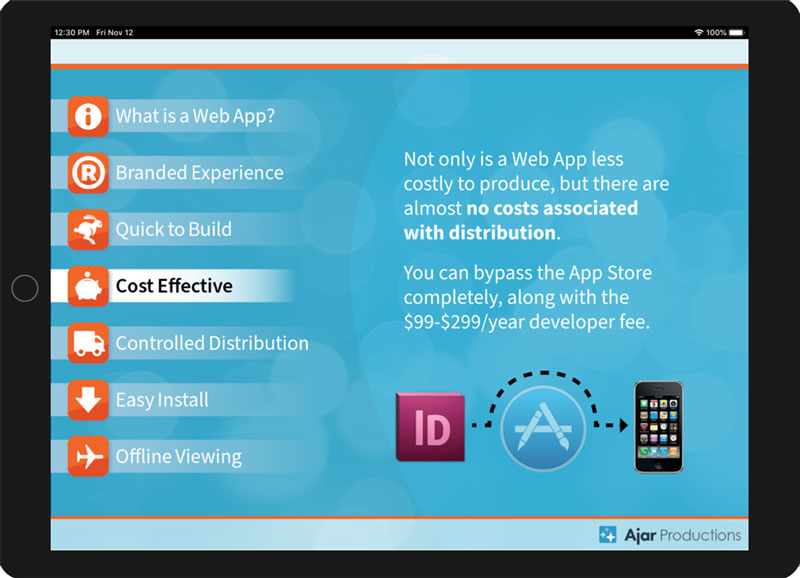 The example project is responsive with both portrait and landscape layouts. Rotate your device to see it in action.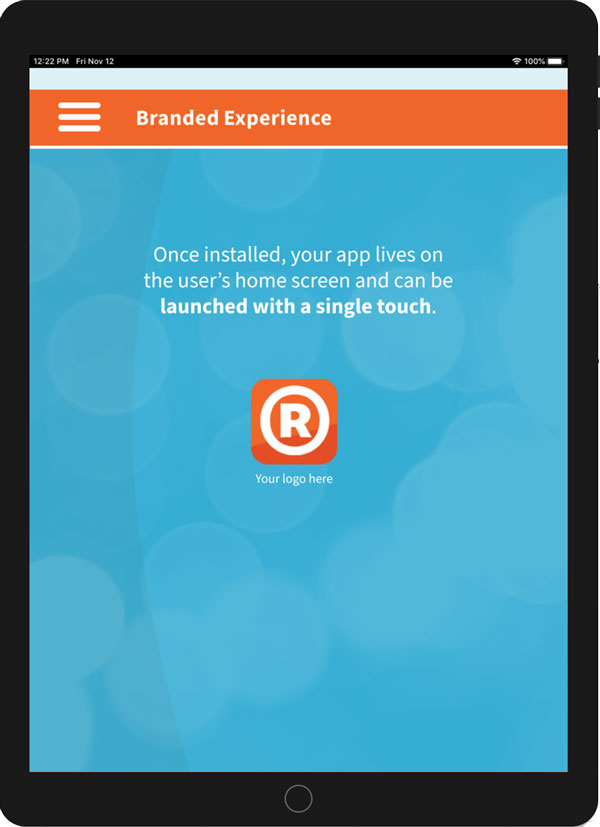 This particular design is optimized for the iPad, but can also be installed on an iPhone or an Android device.