Customer Showcase
We love to highlight the awesome things that you make with in5.
Video Playlist of Awesome Customer Sites
You can find additional customer success stories in this article.
---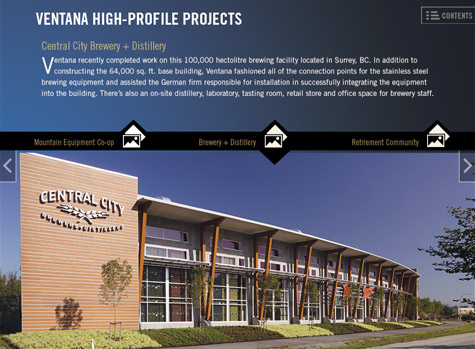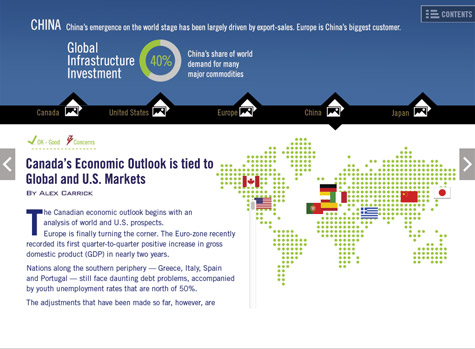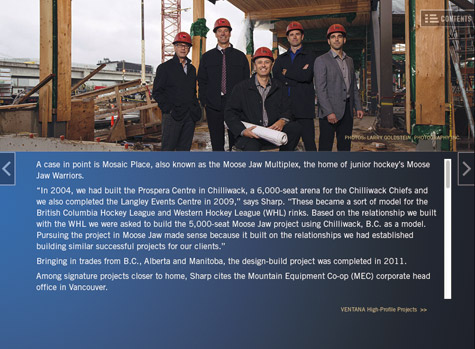 The Leaders Magazine
An interactive digital magazine featuring Canada's top general contractors.
"We chose in5 because we wanted to produce a web version of our magazine that would give our readers a richer reading experience digitally—online and especially with tablets. Also, having the final output in HTML5 and hosted on our server, gives us the flexibility to update the site easily and whenever we want. In5 allowed us to keep the integrity of our layout in InDesign, while letting us add scrollable text, hyperlinks, and interactive buttons to enhance the final product." - Erich Falkenberg, Production Manager, Reed Construction Data
Page Format: Slider (Fade-in)
Interactivity: Hyperlinks, Buttons, Scrolling Text Frames
---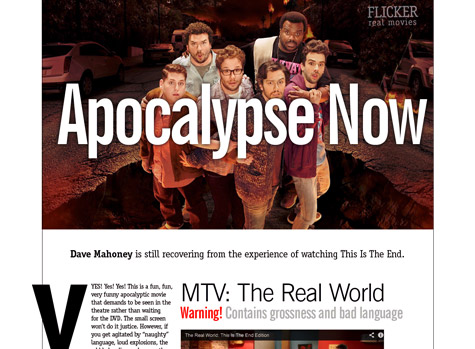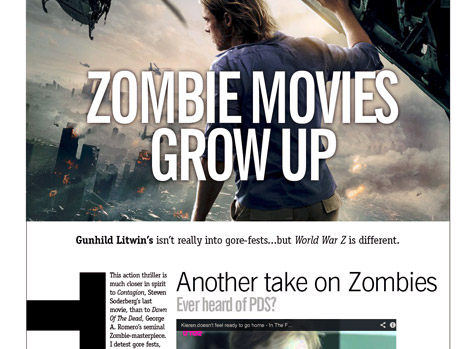 Swampthing Magazine
Swampthing is a blogazine based in New Zealand.
From the author: "I've just bought In5…BRILLIANT! The more I think about the possibilities of In5...the better it gets."
Page Format: Slider (horizontal)
Interactivity: Hyperlinks, Buttons, Embedded HTML (YouTube video)
---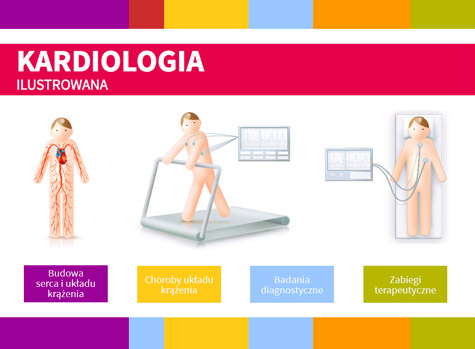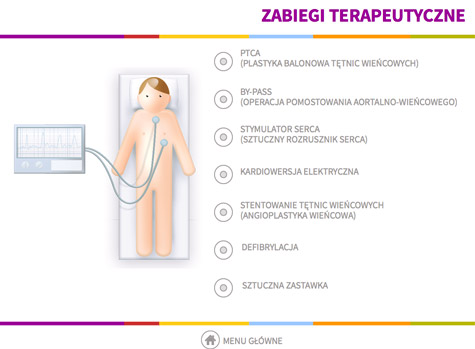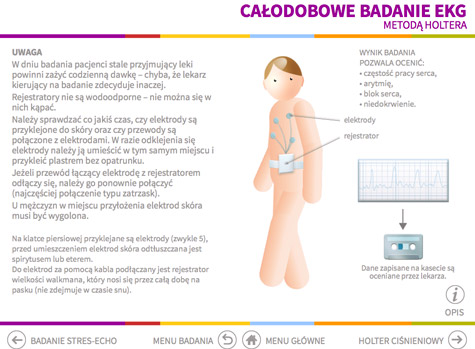 Kardiologia Ilustrowana
This project is electronic version of a Polish publication to help doctors explain cardiological illness and treatment to their patients.
Output Format: Baker Framework (HPUB)
Interactivity: Adobe Edge Animations, Lightbox, Hyperlinks, Buttons, Embedded HTML (YouTube video)
---
Additional Examples
Additional customer examples are available within our free online course.
Have Your Designs Promoted
To submit your publication(s) for the showcase, send us a link to the web address of the site or a link to the app in the app store, and tell us a bit about your publication and why you chose in5.
We'll send you an email if we decide to feature your publication.