Featured: in5 (InDesign to HTML5)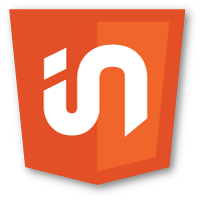 in5 converts InDesign layouts into HTML5, so that they can be viewed across devices.
We've also created the in5 Answer Exchange, which is a place to share requests and get answers to common questions.
Automatic Lip Syncing in Flash with SmartMouth
From the blog
in5 v3 Sneak Peek #2: Save Your Settings with Export Presets
Here's another highly requested feature for in5 (InDesign to HTML5): the ability to save export settings and apply them to other InDesign documents. And soon it will be a part of the latest version of in5. 🙂 The video below shows a sneak peek of Export Presets in action. To be notified when the latest […]
The Digital Publishing Technology Guide – A Helpful Resource to Choose the Right Medium
You probably want to publish your content digitally—to tablets, phones, E-readers, and Web sites (ideally from a visual layout application like Adobe InDesign). But there are so many digital publishing solutions to choose from, and the digital landscape is changing so rapidly. Where do you start? Digital Publishing expert Keith Gilbert and I have distilled […]
in5 v3 Sneak Peak: Live Tables & Columns
Here's a first look at the upcoming version of in5 (InDesign to HTML5). This video below shows The new in5 user interface Live text support for advanced formatting features, such as Tables Columns Split columns inside of text frames Paragraphs that span multiple columns Paragraph Shading (this is already supported, but it's fun to show […]
More from the blog...