Featured: in5 (InDesign to HTML5)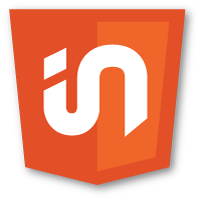 in5 converts InDesign layouts into HTML5, so that they can be viewed across devices.
We've also created the in5 Answer Exchange, which is place to share requests and get answers to common questions.
Automatic Lip Syncing in Flash with SmartMouth
Our Reel
From the blog
Early Bird Discount for in5 v2 Ends Soon
If you have an existing v1 or Kickstarter license for in5, and are not already subscribed to our newsletter, you may not have realized that you're eligible for a discount. And, there's an early bird discount! But it's expiring next week, so take advantage of it now. About the upgrade: If you choose to upgrade, […]
Background Image Sizing and Automatic Mobile Viewport Scaling Now Available with in5
We're pleased to announce a few additional in5 (InDesign to HTML5) features to help create digital content. Viewport Zoom is Now Automatic A few months ago, I posted a tutorial on how to use one of the most powerful (but underutilized) features of in5: The Most Useful in5 Feature that You're Not Using Yet – […]
Alternate Font Format Embedding Now Available with in5
One challenge with fonts on the web (aside from font licensing) is that different browsers support different formats for embedding. There are wonderful services like the FontSquirrel Web Font Generator that will generate all the different file formats from a single font file. The latest version of in5 (InDesign to HTML5) now automatically searches for […]
More from the blog...