Featured: in5 (InDesign to HTML5)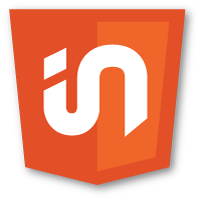 in5 converts InDesign layouts into HTML5, so that they can be viewed across devices.
We've also created the in5 Answer Exchange, which is a place to share requests and get answers to common questions.
Automatic Lip Syncing in Flash with SmartMouth
From the blog
How to Collect Useful Information and Solve Problems Faster
Problems are usually reported by clients or end users. After all, if you already knew about the problem, it would probably be fixed, right? 😉 In this article, I'll show you some ways that you get info from end users to help solve your problems faster. The Setup Imagine that you've just received a frantic […]
in5 v2.6 – The Hidden Gems Release
Version 2.6 of in5 makes several improvements and gives you more ability to control the output. These improvements come without any visible changes to the user interface, hence we're calling this the "hidden gem" release.   External SVG for Faster Loading When you use the Scalable Vector Graphics (SVG) option to export text from InDesign […]
How to Add Advanced HTML Hyperlinking with in5
InDesign has many strengths as an interactive layout tool. One of its limitations, however, is that it doesn't let you set a target attribute when creating a hyperlink. The target attribute lets you control how a hyperlink is open. In this article, I'm going to take you on a deep dive of a new features […]
More from the blog...