Featured: in5 (InDesign to HTML5)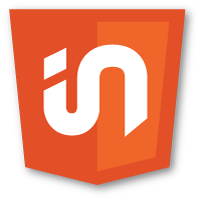 in5 converts InDesign layouts into HTML5, so that they can be viewed across devices.
We've also created the in5 Answer Exchange, which is a place to share requests and get answers to common questions.
Automatic Lip Syncing in Flash with SmartMouth
From the blog
Free course: Becoming a Digital Publishing Master with in5
Are you interested in using your design skills to publish digital content? This 22-part course will start you off with the very basics and walk you through to creating advanced interactivity and publishing apps. The lessons will show you how to build your content in InDesign and export with in5. No coding required! The entire […]
Digital Publishing with InDesign: Types of Interactive Elements
This is a guest post by Sandee Cohen, adapted from Digital Publishing with Adobe InDesign CC by Sandee Cohen and Diane Burns. This article highlights the methods for adding interactivity to an InDesign document. Types of interactive elements that can be added to InDesign documents Links: Hyperlinks, Cross-references, Table of Contents Bookmarks Audio/video files Multi-state objects […]
Universal Scrolling Frames for InDesign
Adobe InDesign is full of wonderful interactive capabilities. The DPS Overlays panel adds several additional options, such as scrolling frames. While this extra interactivity is supported by DPS, as well as our tool—in5 (InDesign to HTML5)—it's not supported by InDesign's native export formats: ePUB, HTML, and Publish Online. In looking for ways for add this […]
More from the blog...