Featured: in5 (InDesign to HTML5)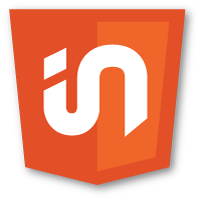 in5 converts InDesign layouts into HTML5, so that they can be viewed across devices.
We've also created the in5 Answer Exchange, which is a place to share requests and get answers to common questions.
Automatic Lip Syncing in Flash with SmartMouth
From the blog
How to Replace an iFrame with a Message When Your Viewer is Offline
An iFrame lets you embed a website inside of another HTML document. It's often used to add online content to otherwise offline publications. When a viewer is offline, the iframe fails completely, and the author doesn't have control of what is displayed. So how do we go about fixing that? The onerror Event Adding an […]
The Quickest Way to Test a Mobile Layout on Your Computer
There are several great tools for testing mobile layouts. The iOS and Android Simulators can test almost every aspect necessary, without actually needing a device. Browserstack is a subscription service that lets you test all kinds of devices, browsers, and operating systems. However, sometimes the power that these systems offer is overkill, and I just […]
How to always show scroll bars on a Mac
What if you were missing out on web content just because your Mac wasn't telling you that you could scroll? It turns out that this is the default on the current version of OS X. So there's a good chance you are missing content. Here's the short and sweet steps to a solution. How do […]
More from the blog...