Featured: in5 (InDesign to HTML5)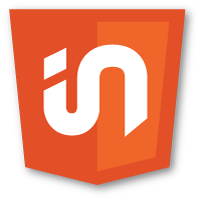 in5 converts InDesign layouts into HTML5, so that they can be viewed across devices.
We've also created the in5 Answer Exchange, which is a place to share requests and get answers to common questions.
Automatic Lip Syncing in Flash with SmartMouth
From the blog
in5 v2.4 Adds Easy Analytics & Social Sharing
The latest version of in5 includes some big updates that should make several tasks more accessible to designers. It's been possible to add custom code to in5 output for quite some time, but if you're not used to working with code, there's definitely an intimidation factor. With version 2.4, we've made it easier than ever […]
LinkedIn Acquires Lynda.com
Big news in the tech world LinkedIn has acquired Lynda.com for $1.5 billion. I'm not sure just yet what this news means for the future of Lynda.com, but I'm optimistic that this could be a good thing. Fun news for us Forbes used a screen capture from Creating HTML Layouts with InDesign in their article […]
Why I'm Excited About PePcon 2015
I spoke at PePcon last year and had a great time. The conference is run by David Blatner and Anne-Marie Concepción of InDesignSecrets. There were several hundred attendees and yet the conference had a very intimate feel. I was able to speak with many attendees and speakers multiple times over the course of the week. […]
More from the blog...