Featured: in5 (InDesign to HTML5)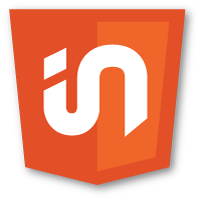 in5 converts InDesign layouts into HTML5, so that they can be viewed across devices.
We've also created the in5 Answer Exchange, which is place to share requests and get answers to common questions.
Automatic Lip Syncing in Flash with SmartMouth
From the blog
How to Create Mobile Apps as a Non-Developer
So you want to create a mobile app. Who doesn't these days, right? But you're not a hardcore programmer, and maybe your budget won't allow you to hire one. So how do you create an app for one or more of these platforms? iOS Android Windows Phone Blackberry webOS Each one of these operating systems […]
in5 v2.2 – HD Images, Better Buttons, HPUB Packaging, Scrolling Frames Unleashed
Version 2.2 of in5 (InDesign to HTML5) is now available. This update is chalked full of fixes and new features. Here's rundown of some of the features. High Definition Images There are 2 new Image Quality settings available: High Definition High Definition – Text Frames Only These options allow you to export items at 144 […]
DropBox as a Web Server in 3 Easy Steps
So you've got some web content, now what do you do with it? Typically, this is where you'd upload your content to a web server. Maybe you're new to creating web content and the idea of signing up with a web host is daunting. Perhaps you're dipping your toe in the water, and you don't […]
More from the blog...