Featured: in5 (InDesign to HTML5)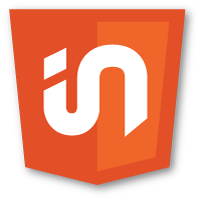 in5 converts InDesign layouts into HTML5, so that they can be viewed across devices.
We've also created the in5 Answer Exchange, which is a place to share requests and get answers to common questions.
Automatic Lip Syncing in Flash with SmartMouth
From the blog
6 Custom Solutions from the in5 Answer Exchange
One of the best things about exporting HTML5 from InDesign using in5 is that the output is infinitely extendable. Here's a collection of free code snippets from the Answer Exchange that can be use to alter the functionality of your exported content: Smooth Swiping Slider – This will drag a preview of the next (or […]
Win a free copy of in5
InDesignSecrets is hosting a competition where you can win an in5 Standard license. If you're interested, head over and submit your solution before Wednesday May 27th.
in5 v2.4 Adds Easy Analytics & Social Sharing
The latest version of in5 includes some big updates that should make several tasks more accessible to designers. It's been possible to add custom code to in5 output for quite some time, but if you're not used to working with code, there's definitely an intimidation factor. With version 2.4, we've made it easier than ever […]
More from the blog...