Featured: in5 (InDesign to HTML5)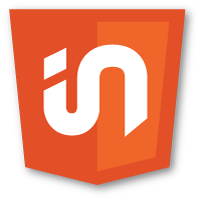 in5 converts InDesign layouts into HTML5, so that they can be viewed across devices.
We've also created the in5 Answer Exchange, which is a place to share requests and get answers to common questions.
Automatic Lip Syncing in Flash with SmartMouth
From the blog
in5 2.5 Improves InDesign to HTML Export Speed by up to 100x!
Faster Exporting Yes, you read that headline right. Up to 100x faster exporting from InDesign to HTML! There's nothing extra for you to do, just run the latest version of in5 and you'll find it's much faster. Paragraph Shading The Paragraph Shading Feature was added in InDesign CC 2015. It's a create way to add […]
Export One HTML File Per Page with in5
By default, in5 will export all pages in your InDesign document into a single HTML file. But there are a couple of reasons why you might want an HTML file generated for each page in the InDesign document: Each page will have it's own URL (so you can easily link to a page) Loading only […]
Custom CC Installers Added for SmartMouth Extension
As I mentioned in a previous post, the Adobe CC 2015 update broke the extension installation process for 3rd-party extensions. Instead of waiting for Adobe to fix the problem, we've created custom installers for SmartMouth (our automatic lip-syncing extension for Flash Pro) that do not rely on Extension Manager. The new installers (one for Mac […]
More from the blog...