Featured: in5 (InDesign to HTML5)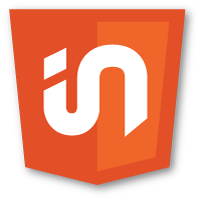 in5 converts InDesign layouts into HTML5, so that they can be viewed across devices.
We've also created the in5 Answer Exchange, which is a place to share requests and get answers to common questions.
Automatic Lip Syncing in Flash with SmartMouth
From the blog
Why I'm Excited About PePcon 2015
I spoke at PePcon last year and had a great time. The conference is run by David Blatner and Anne-Marie Concepción of InDesignSecrets. There were several hundred attendees and yet the conference had a very intimate feel. I was able to speak with many attendees and speakers multiple times over the course of the week. […]
in5 2015 1st Quarter Updates
As always, we've been working hard to improve in5 (InDesign to HTML5) based on user feedback. Here are some highlight from the last few releases. Smooth swiping for 360 Image Sequence Overlays Support for Stop on Last Frame Video Overlay setting and full screen video for iOS devices Improved installation for Android Web Apps Improvements […]
Split Text Extension For InDesign Adds Options for Characters and Text Styling
Version 1.1.0 of the Split Text extension adds options to break text into individual characters, as well as to break text based on styling. This version also fixes a bug with the GREP option. Download Sign-up for our newsletter and receive this premium extension for free: Click here to sign-up and receive this script for […]
More from the blog...