Featured: in5 (InDesign to HTML5)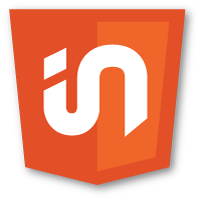 in5 converts InDesign layouts into HTML5, so that they can be viewed across devices.
We've also created the in5 Answer Exchange, which is place to share requests and get answers to common questions.
Automatic Lip Syncing in Flash with SmartMouth
From the blog
FrameSync Updated for Flash Pro CC and CC 2014
The FrameSync extension, which helps you quickly lip sync in Flash Professional, is now available for Flash CC and CC 2014. FrameSync is still available free of charge. Details and the download link are available on a previous post.  
in5 2.3 Adds Lazy Loading Images for Faster Load Times and Convert Selections to Web Overlays for DPS
Convert Selection to a Web Overlay This feature lets DPS users take advantage of the wonderful Animation and Timing Panels in InDesign. Credit for this feature goes to Keith Gilbert who came up with a way to use content exported by in5 to include native InDesign animations in DPS projects. Keith wrote up the idea […]
Split Text Extension for InDesign
This extension is useful if you'd like to break apart text in order to quickly create buttons, animated sequences, or simply separate blocks of text that can be individually positioned. This extension can split text into separate text frames by: Paragraphs Columns Words Lines Manual Line Breaks Tabs Custom Text or even Custom Grep Expressions […]
More from the blog...