Featured: in5 (InDesign to HTML5)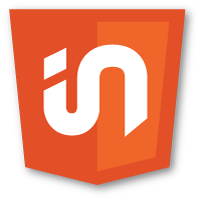 in5 converts InDesign layouts into HTML5, so that they can be viewed across devices.
We've also created the in5 Answer Exchange, which is a place to share requests and get answers to common questions.
Automatic Lip Syncing in Flash with SmartMouth
From the blog
Why I'm excited about PePcon 2016
I'm going to be a little lazy and reuse much of what I posted last year—but I've got a good reason—it's all still true about PePcon this year. I spoke at PePcon the last two years and had a great time. The conference is run by David Blatner and Anne-Marie Concepción of InDesignSecrets. There are […]
Full lipsyncing control with FrameSync now available for Adobe Animate CC
FrameSync lets you rapidly lip-sync your characters with an audio track. The newest installer now works with Adobe Animate CC. Feature recap Modes to suit your style Use keyframe numbers (shown below) or add labels to your frames (shown in the top image). Audio Playback Navigation No need to scrub the playhead to hear a […]
How to Replace an iFrame with a Message When Your Viewer is Offline
An iFrame lets you embed a website inside of another HTML document. It's often used to add online content to otherwise offline publications. When a viewer is offline, the iframe fails completely, and the author doesn't have control of what is displayed. So how do we go about fixing that? The onerror Event Adding an […]
More from the blog...