There is now a Pro version of our popular EaseCaddy extension (original post). The EaseCaddy panel is a Flash extension that allows you to to store, import, export, and apply custom eases.
The basic version of EaseCaddy is still totally free. By upgrading to the Pro version, you'll be able to apply an ease to multiple tweens (motion and/or classic) simultaneously.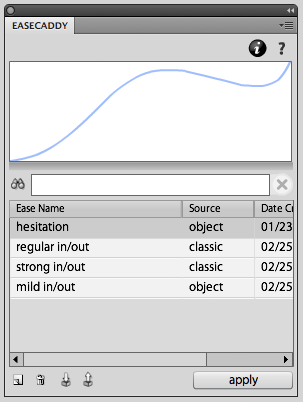 You can find more information about the new version of EaseCaddy on the product page.
Get updates from Ajar Productions
Sign up today and get the InDesign Split Text premium extension for free!
Short URL:
http://ajar.pro/blog/?p=1082